1.) On your Blueprint Dashboard - Checkout SMS is located on the top right hand side of the Customer Insights section.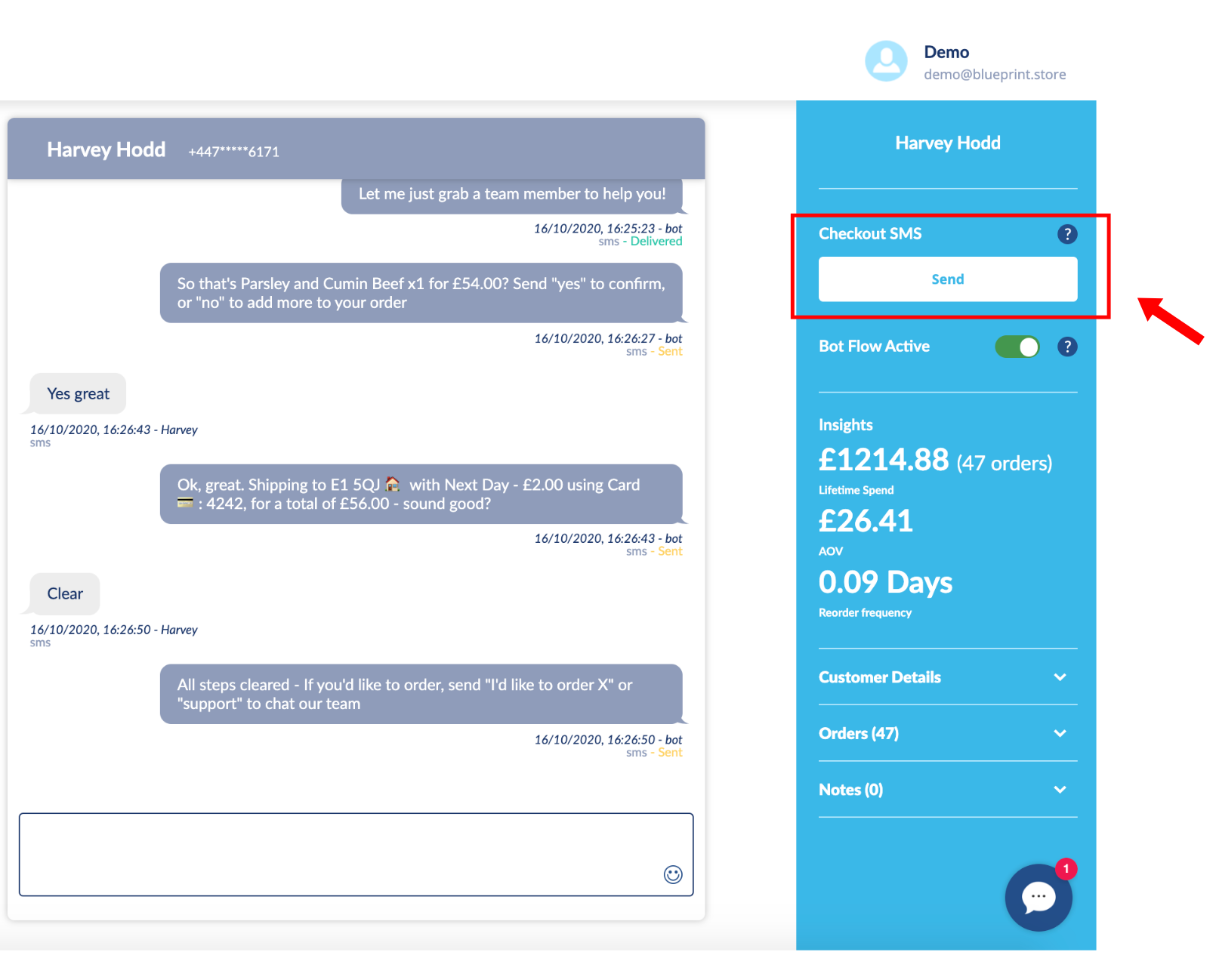 2.) Once clicked, you can choose from your product catalogue of which product you'd like to send to the customer you're speaking to.
Once you've choosen your Product Varient and Quantity, click "Create Link".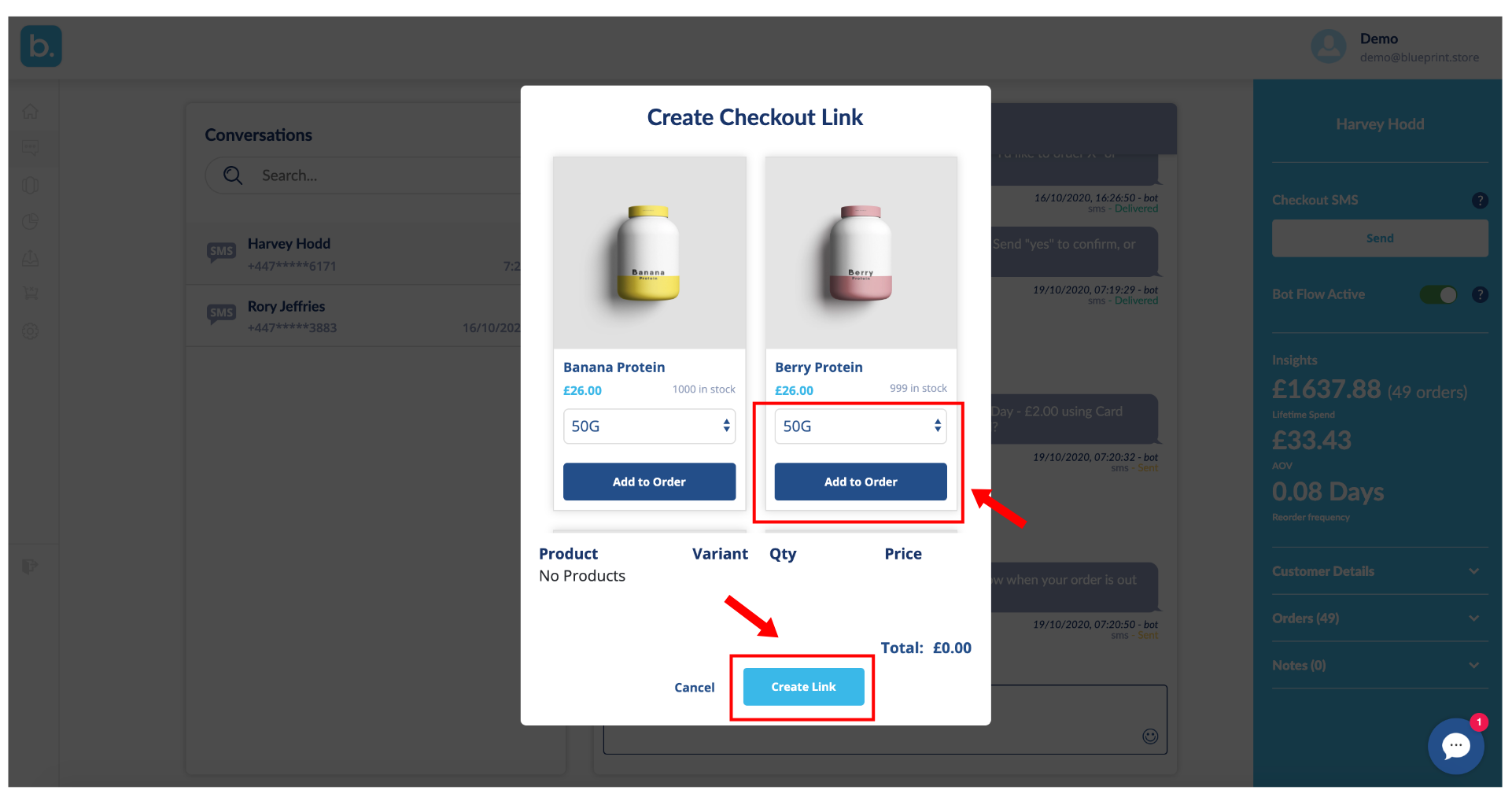 3.) Once your link is created, you can then drop this directly into the Customer Conversation.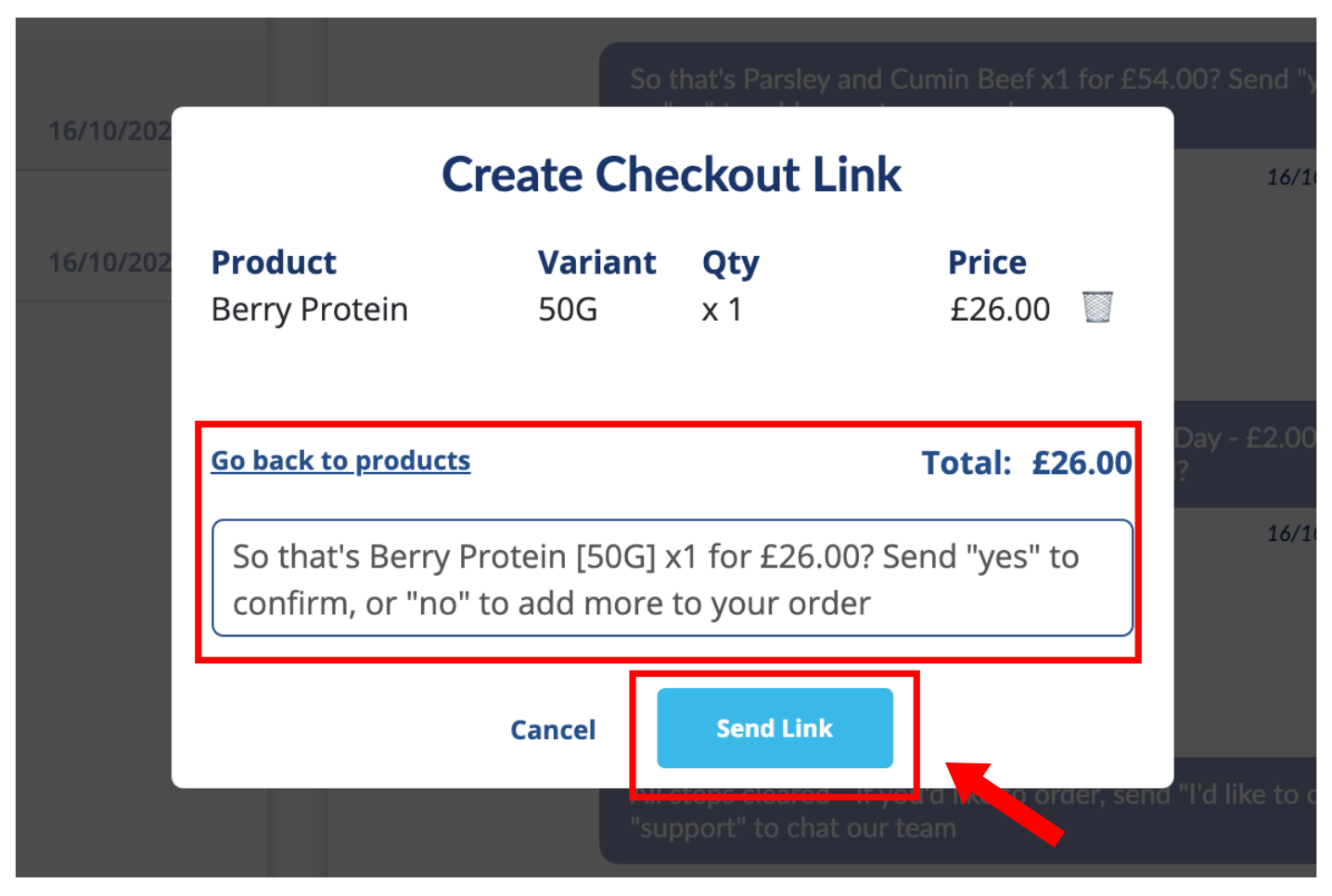 4.) Once confirmed that the link has been sent, the customer can then reply-back "yes" to purchase that product.
The Blueprint Bot will then automate the purchasing flow as usual.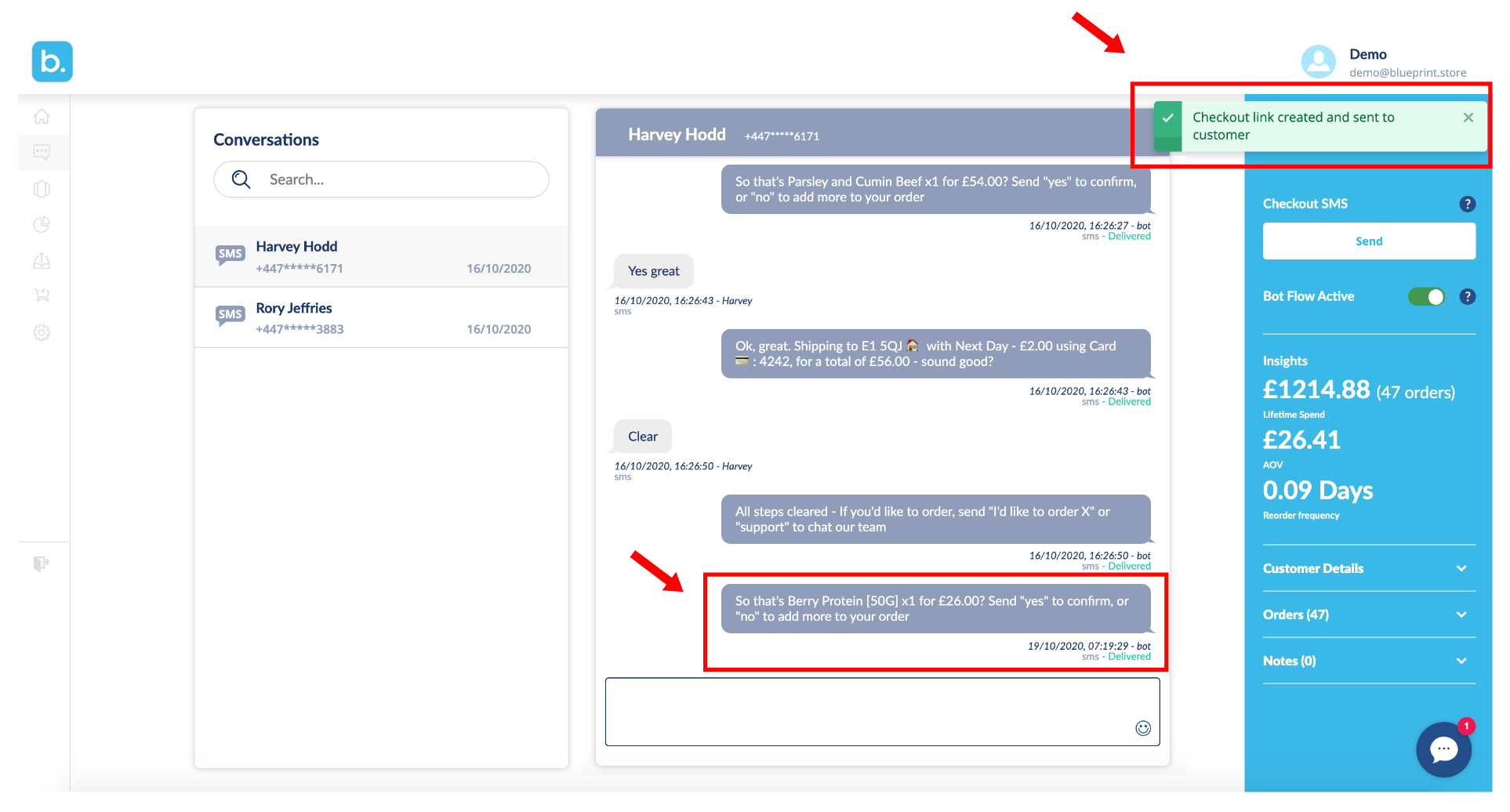 5.) This order will then be confirmed and you can continue your 1:1 chat with the customer.