Abandoned Cart Messages are sent after a customer abandons their cart on your checkout. These can be customised to your tone of voice and timeframe in the Blueprint Dashboard: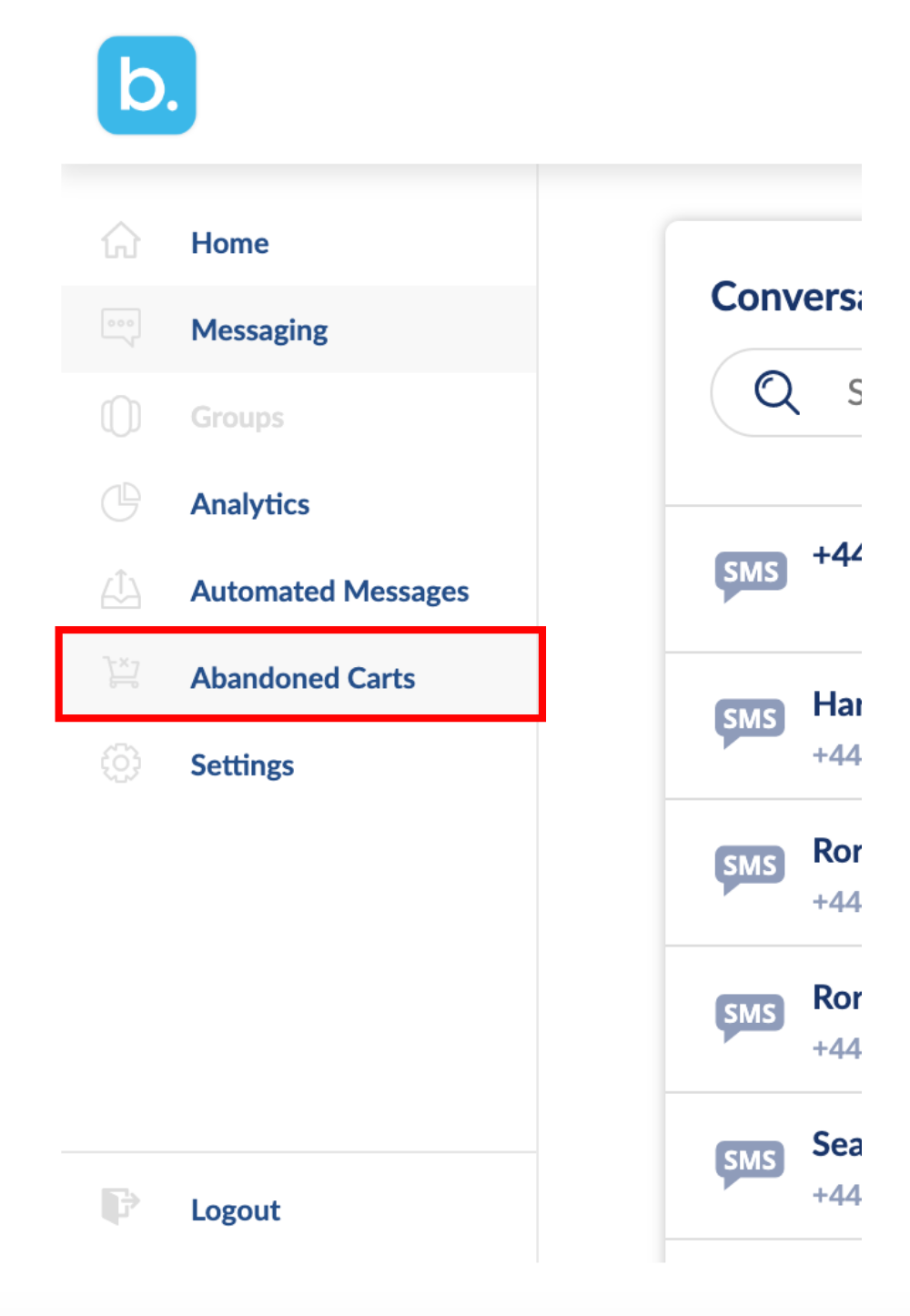 You can set up to 3 Abandoned Cart messages with customised tone of voice and timeframe:

Each Abandoned Cart message is meant to work together to build that customer back up to purchase. For best-practices, see our How to supercharge your SMS abandoned carts blog.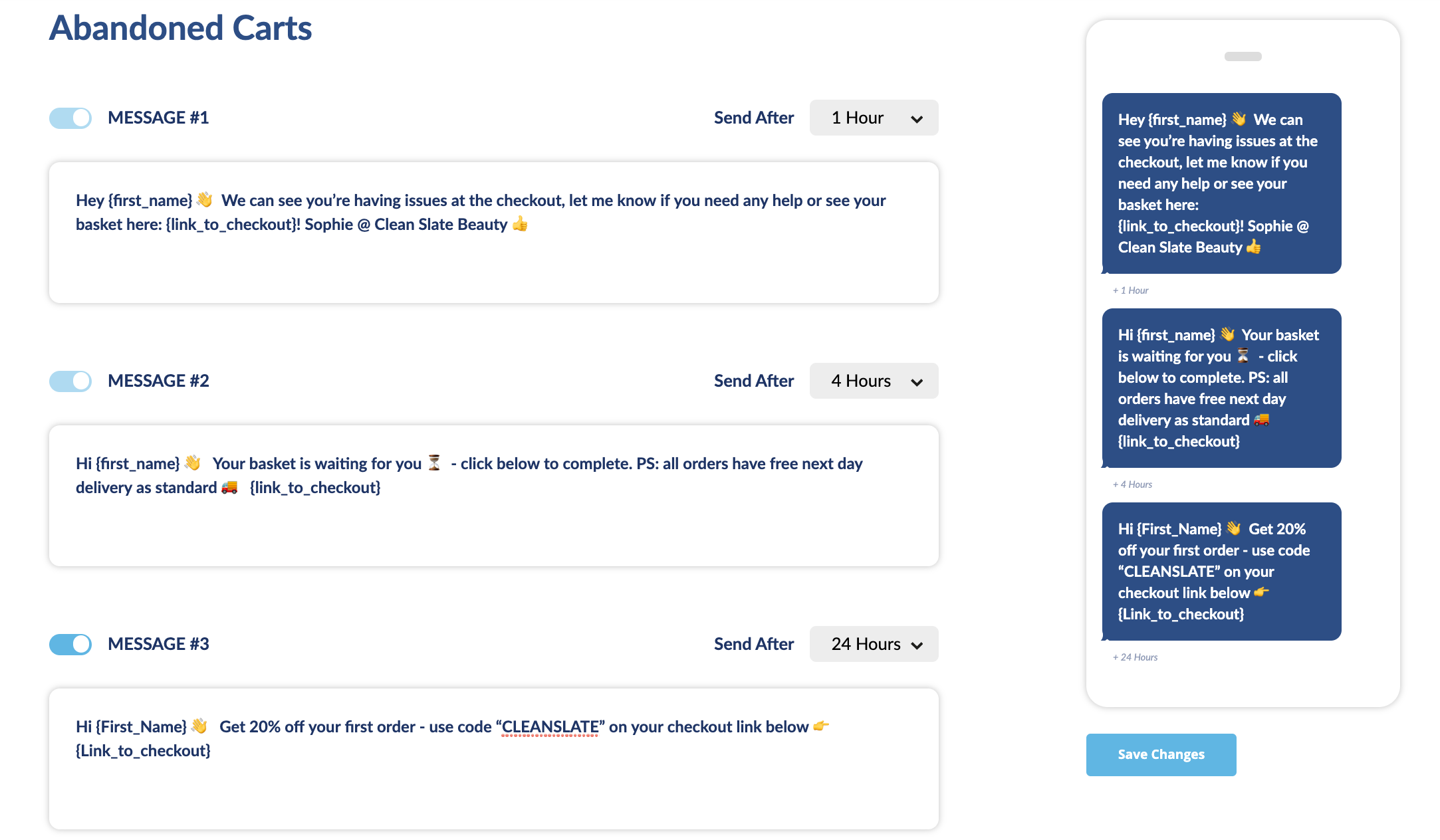 Custom Tags
Use the following tags to add personalisation to every message:
1.) Customers first name:
{first_name}​


2.) Customers unique checkout link:
{link_to_checkout}​